About Us
Stainelec Hydraulic Equipment imports and distributes quality precision equipment to the metal fabrication, construction & building, mining, plumbing, electrical & switchboard industries and maintenance workshops. We specialise in;
Rebar Cutters & Benders
Rescue Equipment
Hydraulic Hole Punching Equipment
Sink Swaging Equipment
Cordless & Electric Hydraulic Pumps
Wire Rope Cutting & Swaging Equipment
SEK Tungsten Carbide Hole Saws
Precision Hand Tools
Threaded Rod & Strut Cutters
Stud Punching Equipment
Cordless & Hydraulic Cutting Tools
With nearly 45 years experience and a vast knowledge in these industries, we are committed in supplying quality equipment from world class manufacturers renowned for technical innovation and reliability.
Services
Our company is constantly acquiring new innovative quality products. Whether you are a new or existing customer, you can rely on our prompt service and quick supply. We supply to both national & international markets around the globe.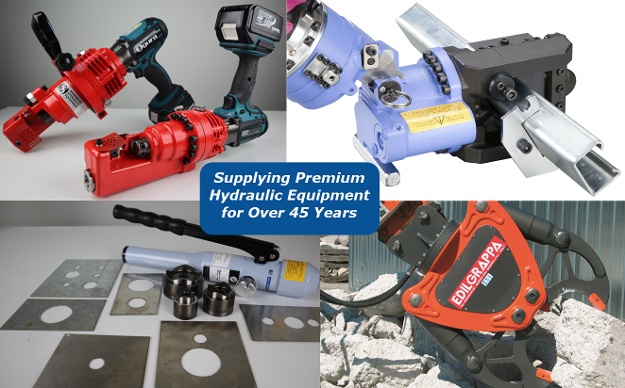 Shipping & Freight
We offer a range of flexible shipping and freight services to all our domestic & international customers.
2021 Update; Due to COVID-19 we are offering contactless delivery & shipping options to all our customers for the foreseeable future.
© Copyright 2021 - Stainelec Hydraulic Equipment
All Logos & Images Remain the Property of Their Respective Owners