Extreme portability without sacrificing time or crushing power...
Stainelec Rescue Equipment offer a reliable range of portable concrete crushing units for rescue situations and demolition works, allowing operators to easily remove sections of concrete attached to structures without disturbing existing fixture material.
These tools are ideally used for extrication scenarios in urban environments for collapsed walls, stair cases, lift shafts, columns and general concrete material. These concrete crushers are designed & precision manufactured in Italy by Edilgrappa.
230DE T10 Hydraulic Concrete Crusher
Features;
Max. Hydraulic Pressure: 700 Bar
Max. Crushing Output: 20 Tons
Max. Jaw Opening: 230mm
Max. Crushing Power (Tips): 10 Tons
Weight: 23 Kgs
Dimension (L) x (W) x (H): 801 x 510 x 212mm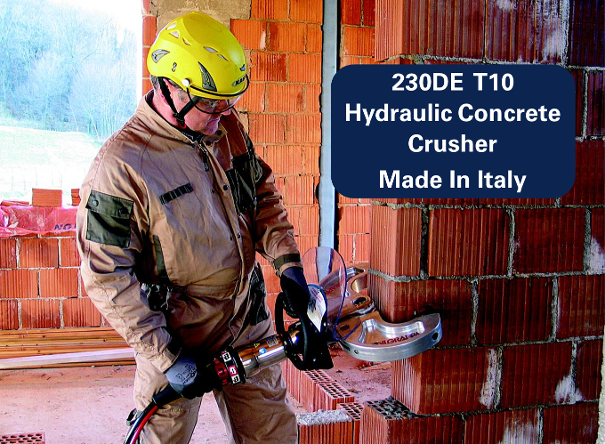 315 DE Hydraulic Concrete Crusher
Features;
Max. Hydraulic Pressure: 700 Bar
Max. Crushing Output: 30 Tons
Max. Jaw Opening: 300mm
Max. Crushing Power: 15 Tons
Weight: 52Kgs
Dimensions (L) x (W) x (H): 740 x 860 x 180mm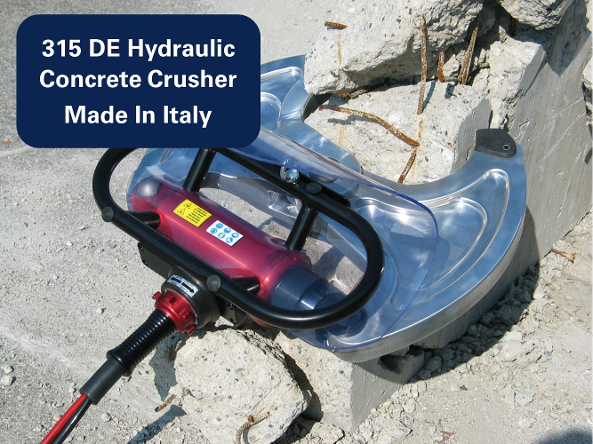 © Copyright 2020 - Stainelec Hydraulic Equipment
All Logos & Images Remain the Property of Their Respective Owners