Australias leading supplier for high quality hole punching equipment...
Stainelec has over 45 years experience with supplying high quality premium hole punching equipment to the metal fabrication, sheet metal & electrical trade industries around the world. We are committed to supplying precision manufactured hole punching tools from Kamekura Seiki, Cactus, Nishida & Edilgrappa.
We supply a wide range of electric, cordless & manual hole punchers to suit the customers requirement.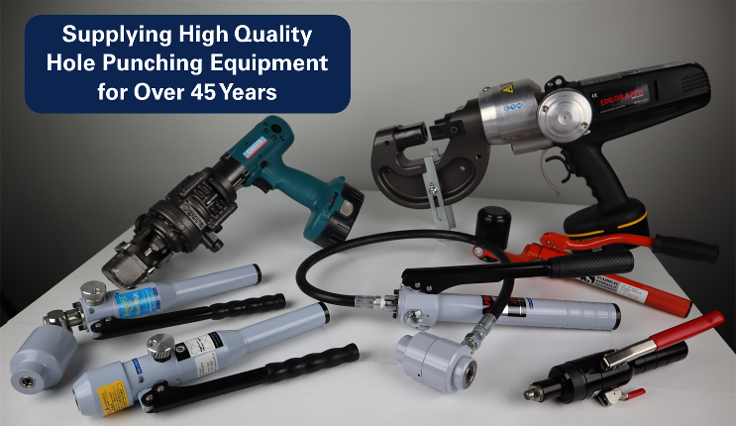 Click Below for Hole Punching Products
© Copyright 2020 - Stainelec Hydraulic Equipment
All Logos & Images Remain the Property of Their Respective Owners