ROBUST, PORTABLE & POWERFUL TABLE REBAR BENDERS...
Stainelec Hydraulic Equipment are the Australian Agents for B&C Rebar Bending equipment.
B&C is an advanced company located in South Korea, where they design and manufacture high quality rebar bending equipment for the construction and mining industry.
These tools are used around the world in high production factory and remote on-site environments. B&C's experienced engineers and designers are continuously researching and designing new machines to meet the requirements of the modern trades person.
B&C Rebar Bender - Model TYB-D26
Features;
Max. Bending Capacity: 10mm to 26mm Diameter Rebar
Max. Bending Angle: 180 Degrees
Motor: 220/240 Volt Double Insulated Motor
Weight: 75Kgs
Dimensions (L) x (W) x (H): 446 x 426 x 383mm
Foot Pedal Controls, Full Set of Bending Dies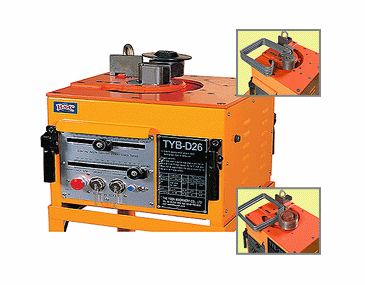 B&C Rebar Bender - Model TYB-D35
Features;
Max. Bending Capacity: 10mm to 32mm Diameter Rebar
Max. Bending Angle: 180 Degrees
Motor: 220/240 Volt Double Insulated Motor
Weight: 180Kgs
Dimensions (L) x (W) x (H): 673 x 500 x 447mm
Foot Pedal Controls, Full Set of Bending Dies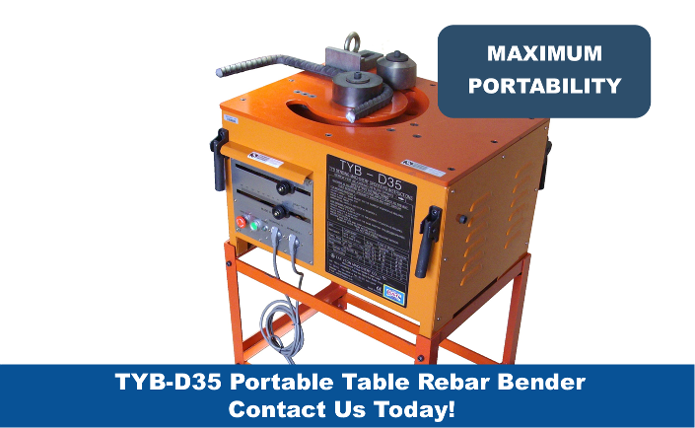 © Copyright 2020 - Stainelec Hydraulic Equipment
All Logos & Images Remain the Property of Their Respective Owners