PORTABLE & powerful angle cutter
for any working environment...
Available from Stainelec is the N-AC60 cordless hydraulic angle cutter from Nishida in Japan. This precision range portable hydraulic cutters are powerful and capable of cutting mild steel, galvanised steel and aluminium angle material with ease.
These units are proudly designed & manufactured in Japan to the highest of JIS commercial & international standards and provide strong resistance against wear, especially when use in remote on-site & production workshop applications.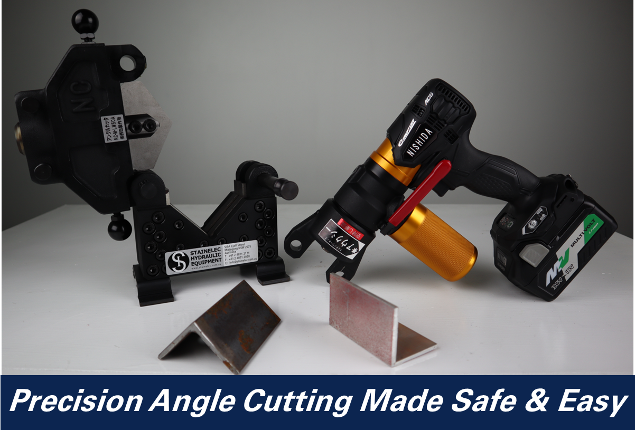 N-AC60 Cordless hydraulic angle cutter
Specifications;
Max. Cutting Thickness: 6mm Material
Max. Angle Profile: 60mm

Powered by a reliable Hitachi 18V Li-Ion Battery & Motor

Designed to cut through mild steel, galvanised steel and aluminium angle with ease.

Produces NO sparks or debris when in operation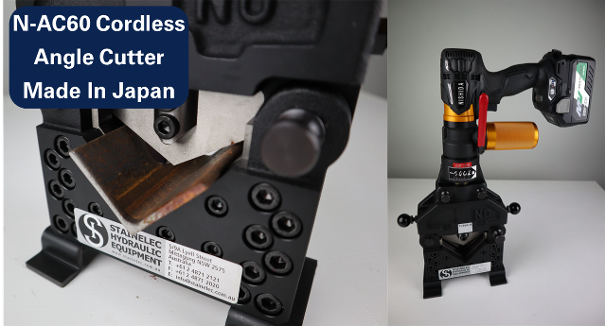 © Copyright 2020 - Stainelec Hydraulic Equipment
All Logos & Images Remain the Property of Their Respective Owners