precision made Japanese rebar benders for remote on-site & workshop applications...
These precision rebar benders have been designed for professionals that require to bend high tensile rebar with ease in any given environment, including factory and on-site applications. The Ogura range of hydraulic rebar benders are extremely reliable, powerful and easy to use.
These tools are extensively used in the construction & concreting industry for both domestic and international markets. Stainelec Hydraulic Equipment are the Australian Agents for Ogura rebar bending equipment.
HBB-525 Electric Rebar Bender
Features;
Max. Bending Capacity: 26mm Diameter Rebar
Max. Bending Angle: 90 Degrees
Motor: 230 Volt Double Insulated Motor
Weight: 14Kgs
Made In Japan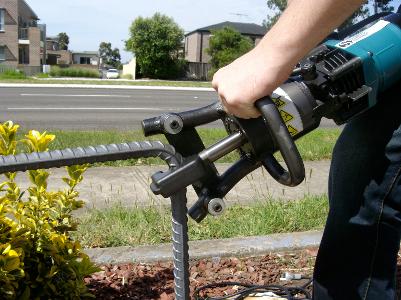 HBB-32HPW Electric Rebar Bender
Features;
Max. Bending Capacity: 32mm Diameter Rebar
Max. Bending Angle: 90 Degrees
Motor: 230 Volt Double Insulated Motor
Weight: 25Kgs
Made In Japan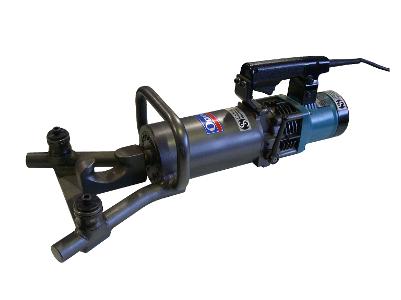 MB-816 Electric Rebar Bender
Features;
Max. Bending Capacity: 8mm to 16mm Diameter Rebar
Max. Bending Angle: 180 Degrees
Motor: 230 Volt Double Insulated Motor
Weight: 20Kgs
Made In Japan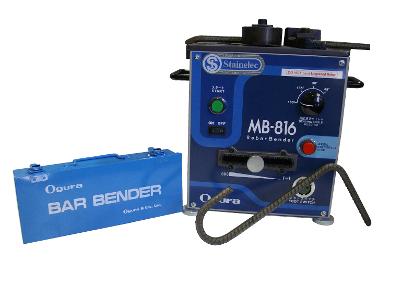 MB-819 Electric Rebar Bender
Features;
Max. Bending Capacity: 20mm Diameter Rebar
Max. Bending Angle: 180 Degrees
Motor: 230 Volt Double Insulated Motor
Weight: 54Kgs
Made In Japan
MB-225 Electric Rebar Bender
Features;
Max. Bending Capacity: 25mm Diameter Rebar
Max: Bending Angle:180 Degrees
Motor: 230 Volt Double Insulated Motor
Weight: 94Kgs
Made In Japan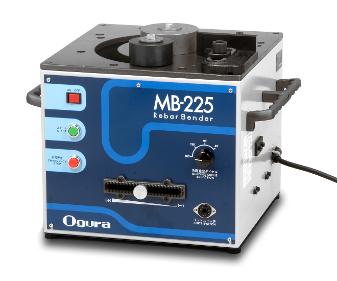 HBB-538 Hydraulic Rebar Bender
Features;
Max. Bending Capacity: 38mm Diameter Rebar
Max. Bending Angle: 0 - 90 Degrees
Bending Capability: 620 N/mm²
Dimensions (L) x (W) x (H): 517 x 356 x 205mm
Weight: 31.9kgs
Made In Japan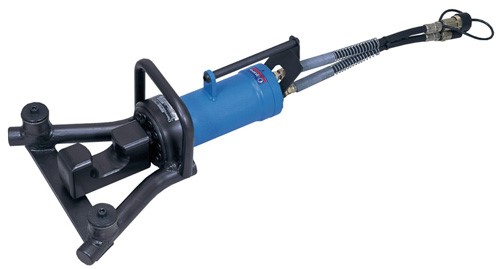 HBB-35180 Hydraulic Rebar Bender
Features;
Max. Bending Capacity: 35mm Diameter Rebar
Max. Bending Angle: 0-180 Degrees
Weight: With Bending Collar - 41Kgs, Without Bending Collar - 36Kgs
Dimensions (L) x (W) x (H): 409 x 156 x 552mm
Made In Japan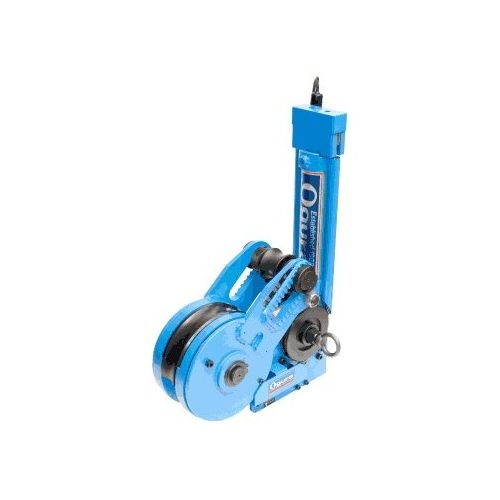 HBB-35180 Hydraulic Rebar Bender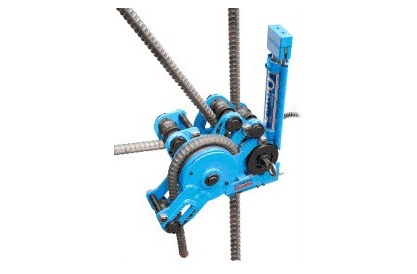 © Copyright 2020 - Stainelec Hydraulic Equipment
All Logos & Images Remain the Property of Their Respective Owners