Precision made table rebar benders with a respected name in the industry...
PEDAX are a well known manufacturer of rebar production machines for the international construction & rebar manufacturing industry.
This machine is suitable for high production bending in fabrication workshops as well as on-site construction applications. The Perfekt rebar bending range features precision designed heat treated alloy steel rollers for reliable use when in operation.
The PEDAX Perfekt rebar bending range are designed to be used for on-site & factory based operations, these machines are being used in the toughest climates and regions around the world. These machines are designed and precision manufactured in Germany to the highest of international standards.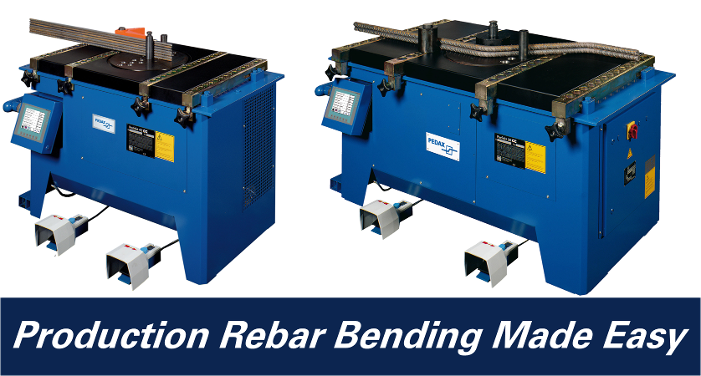 PEDAX Perfekt 42CC Table Rebar Bender
This rebar bending unit features;
Designed for bending 12mm up to 42mm steel rebar with ease (refer to PDF for additional data)
Fast and efficient performance when bending rebar
Modern CC control system with colour touch screen controls for easy data input
Boasts user friendly controls and overall design
Drop forged bending plate
Easy to maintain and service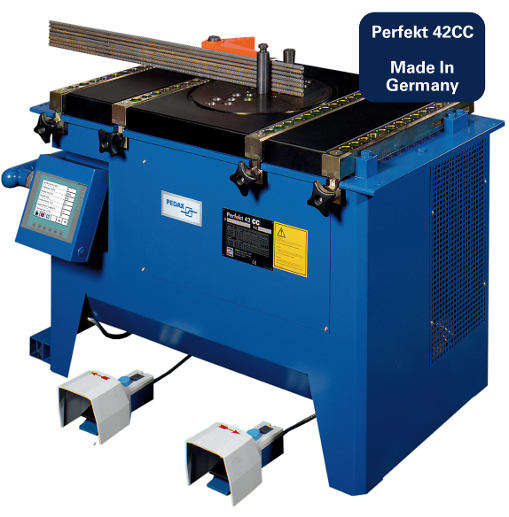 PEDAX Perfekt 50CC Table Rebar Bender
This rebar bending unit features;
Designed for bending 12mm up to 50mm steel rebar with ease (refer to PDF for additional data)
Fast and efficient performance when bending rebar
Modern CC control system with colour touch screen controls for easy data input
Boasts user friendly controls and overall design
Drop forged bending plate
Easy to maintain and service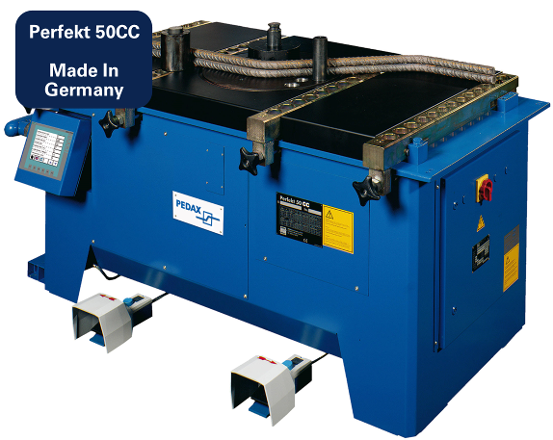 © Copyright 2020 - Stainelec Hydraulic Equipment
All Logos & Images Remain the Property of Their Respective Owners