Precision rebar shearing line with a respected name in the industry...
PEDAX are a well known manufacturer of rebar production machinery for the international construction & rebar manufacturing industry.
This machine is suitable for high production rebar cutting in fabrication workshops as well as on-site constructionapplications. The Simplex shearing line range features precision designed heat treated cutting blades for reliable use when in operation.
The PEDAX Simplex rebar cutting range are designed to be used in on-site & factory based operations and have been used in the toughest climates and regions around the world.

PEDAX Simplex 35EV Rebar Cutter
Specifications:
Cuts Per Minute: 20
Blade Length (mm): 60mm
Connected Load: 3kW
Net Weight: 340Kgs
Dimensions (L x W x H): 800 x 730 x 750mm
Features:
Fast and efficient performance when shearing rebar
Features high quality cutting blades for continuous use
Boasts user friendly controls and overall design
Boasts a solid steel frame
Easy to maintain and service
Cutting Strokes can be stopped during operation for safety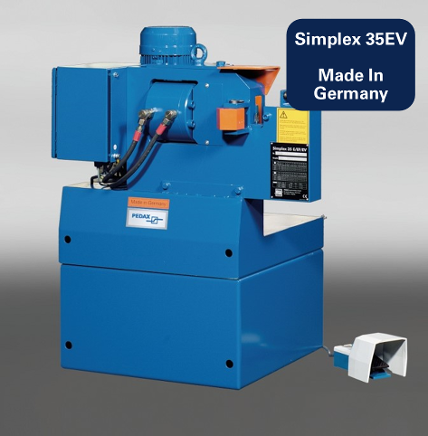 PEDAX Simplex 45H Rebar Cutter
Specifications:
Cuts Per Minute: 20
Blade Length (mm): 90
Connected Load: 5,5kW
Net Weight: 900Kgs
Dimensions (L x W x H): 1420 x 891 x 770mm
Features:
Fast and efficient performance when shearing rebar
Features high quality cutting blades for continuous use
Boasts user friendly controls and overall design
Split rollers for easy material feed when in operation
Boasts a solid steel frame
Easy to maintain and service
Cutting strokes can be stopped during operation for safety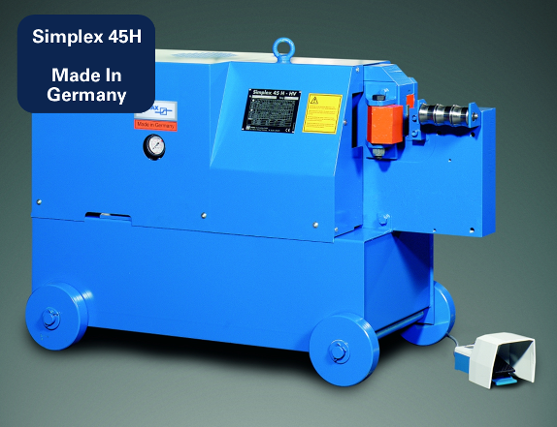 PEDAX Simplex 45HV Rebar Cutter
Specifications:
Cuts Per Minute: 20
Blade Length (mm): 90
Connected Load: 5,5kW
Net Weight: 900Kgs
Dimensions (L x W x H): 1250 x 590 x 1420mm
Features:
Fast and efficient performance when shearing rebar
Features high quality cutting blades for continuous use
Boasts user friendly controls and overall design
Split rollers for easy material feed when in operation
Boasts a solid steel frame
Easy to maintain and service
Cutting strokes can be stopped during operation for safety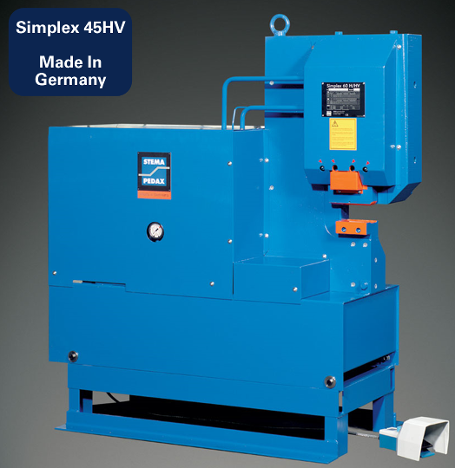 © Copyright 2020 - Stainelec Hydraulic Equipment
All Logos & Images Remain the Property of Their Respective Owners