MHP Manual Knockout Puncher
The MHP manual knockout hole puncher can create a common sized conduit hole in a mater of seconds with ease. This manual knockout tool uses the force of the operators hand for hole punching through sheetmetal. The MHP manual hole puncher produces no burrs or distorton around the hole of the fnished material piece.
This unit is ideally used on sheetmetal, electrical panels, aluminium channel, etc. The MHP manual hole puncher can punch up to 2.4mm mild steel & 1.6mm stainless steel maximum thickness. This unit is also able to suit conduit sizes.
MHP Manual Knockout Punch Kit
7 Round Punch & Die Sets, 16mm, 20mm, 22.5mm, 25mm, 32mm, 40mm & 50mm, 2 x Draw Shafts, Chrome Vanadium Ratchet Wrench & Storage Carry Case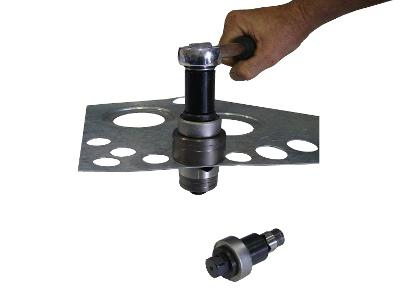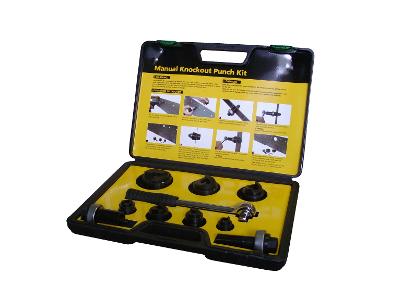 © Copyright 2020 - Stainelec Hydraulic Equipment
All Logos & Images Remain the Property of Their Respective Owners