Nishida hydraulic hole punchers & precision notching tools...
Stainelec Hydraulic Equipment are the Sole Australian Agents for Nishida hydraulic hole punchers & notching tools. Manufactured in Japan, Nishida have over 60 year's of experience in manufacturing and are one of Japan's leading hydraulic portable hole punch manufacturers.
These punching & notching tools are widely used by the electrical, metal fabrication and construction industry. There precision quality equipment are extensively used and well known in Japan, Europe & USA.
ncpmk-10 hydraulic notching tool
Features;
Easier than using conventional tools such as files, drills & jig saws.
No scattering of cut chips or debris
Clean finish on painted metal products after punching
Easy operation on pre-assembled and finished work
No power source is required thanks to hand operating system
(Punching Capacities & Profile Info in Spec Sheet Below)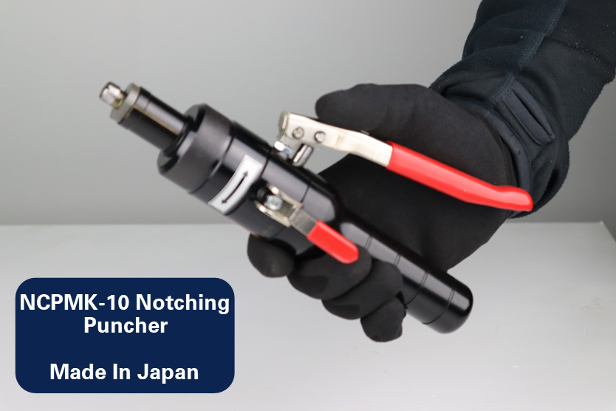 NCTPL-1 Rotatable Hydraulic Hole Puncher
Features;
Max. Punching Capacity: 3mm Stainless Steel & 2mm Mild Steel
Max. Punching Force: 5 Ton
Punch & Die Set Sizes: 15mm to 80mm Diameter
360 & 180 Flexi-Swivel Punching Head, Quick Change Chucker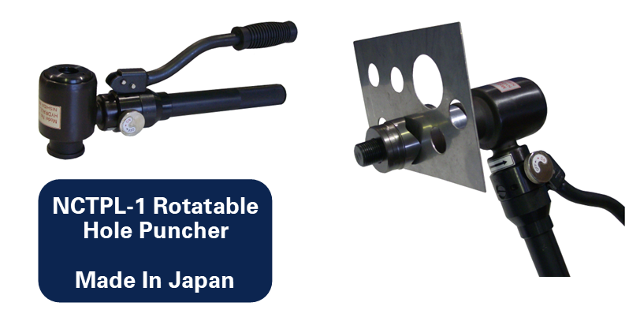 NCTPF-1 Flexi Head Hydraulic Hole Puncher
Features;
Max. Punching Capacity: 3mm Stainless Steel & 2mm Mild Steel
Max. Punching Force: 5 Ton
Punch & Die Set Sizes: 15mm to 80mm Diameter
Features: 360 Degree Swivel Head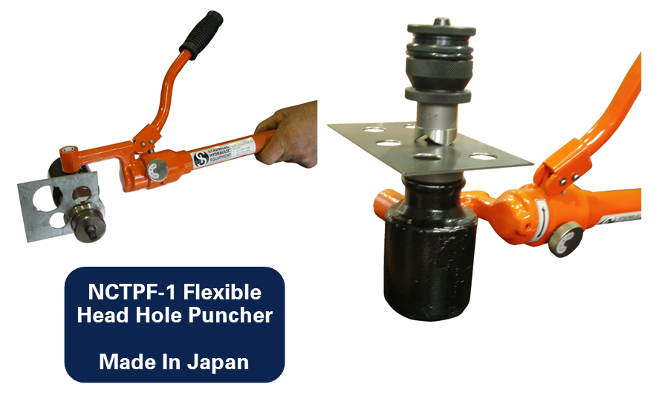 © Copyright 2020 - Stainelec Hydraulic Equipment
All Logos & Images Remain the Property of Their Respective Owners